Canon – Tsuzuri Project
Recently, we showed how Canon technology was being used to create highly precise replicas of ancient Japanese works of art that are just too fragile to be displayed for long periods of time, so that future generations to appreciate them while the originals are preserved.
The work is still ongoing and, as this was such a popular item, we would like to share a new YouTube video with you, to show you more on how this is being achieved.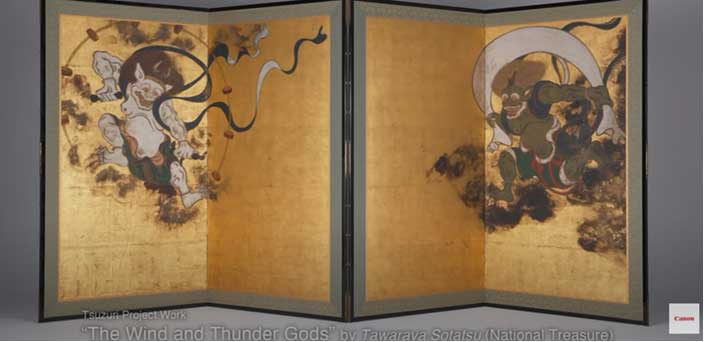 One item was a four panel, folding screen, hand-crafted in the 17th century using a traditional Japanese paper known as "Washi", and it was imperitive that the same paper was used to create the replica. Using the buit-in Washi paper profile on a Canon PRO series printer provided the team with the most accurate and impressive results possible.
https://youtu.be/wMTU6bjA9qI The Tsuzuri Project – "The Wind & Thunder Gods" by Tawaraya Sotatsu
Hit the link above to see how Canon technology worked hand-in-hand with skilled traditional artisans to create this
beautiful replica. If you would like to know more about the Canon imagePROGRAF range, please drop me a line.
Canon imagePROGRAF – When you need the very best